Since many of my readers from Cyprus seem curious about the so called "emergency liquidity assistance" (ELA) that have kept the banking system afloat for the last 18 months, I have updated my chart according the latest information released by the Central Bank of Cyprus.
Here it is (ELA in red):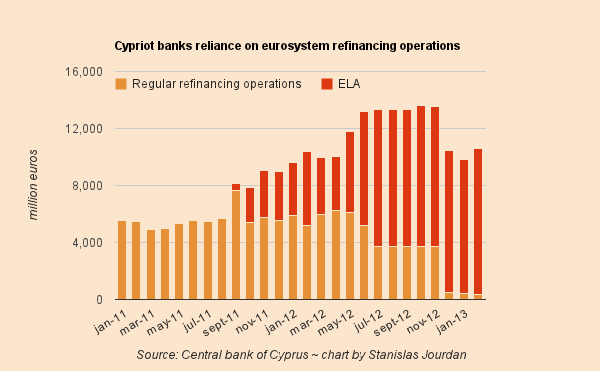 At end-february, the level of emergency liquidity assistance stood at 10.19 bn euros. This is higher than ever, but still lower than some others estimations. Obviously the next data releases will be even more interesting when the bailout plan is actually put in place.
Tags:
Cyprus
,
ELA